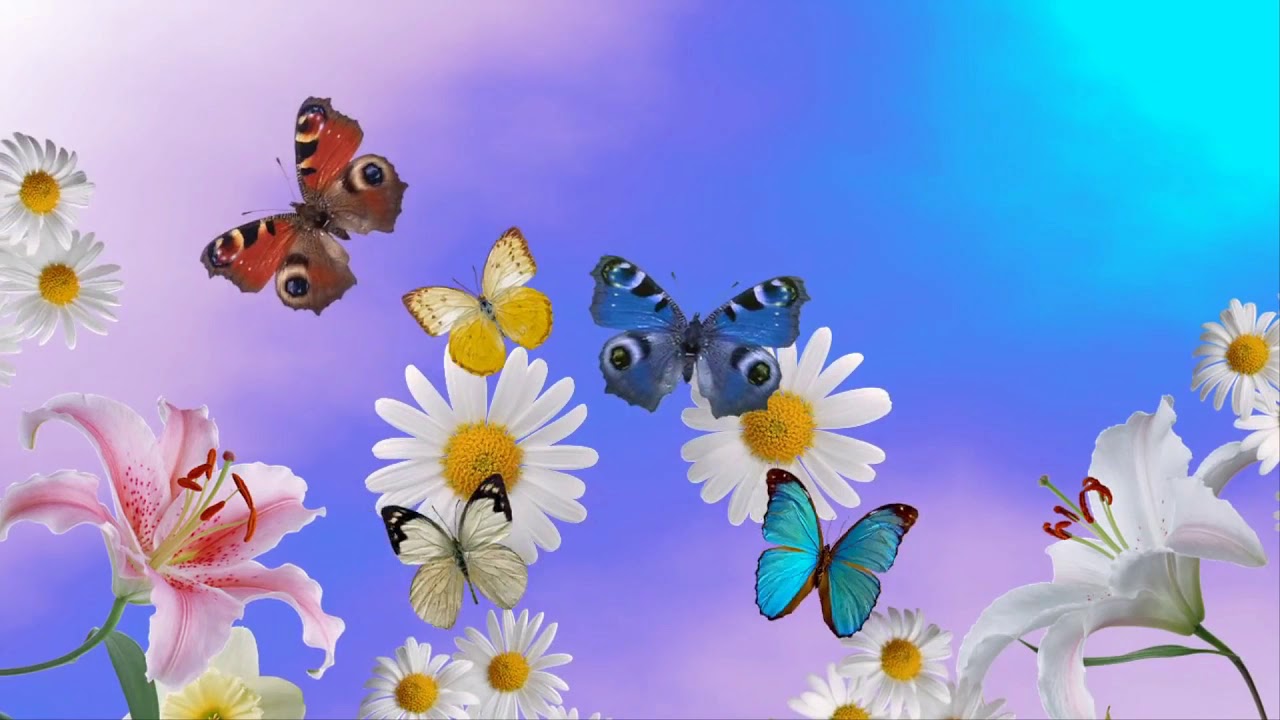 "Paul absolutely nailed with absolute accuracy how I was feeling and identified the issues that I was dealing with in my life. The session provided me with much insight into how much pain my mind was causing me with old belief patterns. Tears came up as statements rang true, tapping into my subconscious mind. Paul was supportive, gentle and non-judgmental throughout the whole process. I left feeling 'different' somehow. I can look forward and not be afraid, I feel strong and empowered. I'm so grateful that I came across Paul at just the right time. I highly recommend this therapy to anyone who wants to feel alive again and take back control of your life. "
Kelly, Brisbane "
Hi Paul. I feel like I have taken a contentment pill, my head is quiet and I can feel my heart which is so damned great! I feel like a new improved version of myself. Your work has had an instant effect and I'm so thankful. I've been giving proper hugs now too and it's wonderful. Thank you. Thank you."
A woman, Melbourne
"Many thanks for your help and understanding. Today I feel free, I am going to enjoy my life now. Thanks for giving me back my life, strength and soul."
A woman, Brisbane "
I first heard of the services Paul provides in 2012 when a client spoke with me about how she had been assisted to heal early life trauma by having a session with Paul. As one of my specific areas of professional interest is trauma effects and trauma recovery, and as I have experienced personal trauma, I booked to see Paul for a Targeted Energy Focused Tapping (EFT) session for myself.
I first met Paul when I attended a Targeted EFT session March 15 2012. Immediately following this session, I experienced an obvious reduction in trauma related symptomology. I continued to be cognitively aware of the trauma I had experienced, that is, I retained the memory of it. However this memory had a significantly reduced emotional impact on me following my first session with Paul and the memory itself seemed to be further away. This positive result has continued more than four years later. Since that time, I have met with Paul for briefer sessions and readings on day-to-day topics and specific areas of concern on a number of occasions. I find Paul to be consistently professional, highly ethical, deeply compassionate, and overall wonderfully insightful.
On occasion, I have suggested to a client seeing me that a session with Paul may be of benefit - either as a stand-alone, an adjunct to their psychology sessions with me, or as an alternative course of therapy. I have always received positive feedback from those clients who have contacted Paul and have attended a session with him. I have also suggested Paul to a number of friends and family members and, again, have always heard nothing but praise and positive outcomes from consulting with Paul.
I thoroughly recommend and endorse Paul for the work he does, without reservation, and wish him well in every endeavour he undertakes."
Tracey Angel, Psychologist
"Paul, with respect and admiration for your courage, strength and integrity in hearing, keeping and guarding your client's stories. And for your vision and wisdom in putting aside the stories to care for the people who tell them."
A Doctor, Queensland
" I paid you a visit yesterday, thank you. I planned to take my life. You turned me around. I can move forward now, only one arm shielding me. I have a lot to share with this world and it with me. Love and happiness. My kindest regards."
A woman, Brisbane
"Paul, I've come home! Eternal thanks for the release. Eternal thanks for the sense of excitement. Eternal thanks for presenting me with the beauty of my heart I feel as though I have been cleansed from the inside out. Thank you, thank you thank you."
Jess, New Zealand
"What do I say to the man who has made me feel safe and can live again?"
Janet, New Zealand
"
I'm feeling really good after my EFT session. Confident, clear headed and in control. I have had a couple of moments where I catch myself thinking negatively but instead of getting stuck in the thought or pushing it down, I am shining light on it and shifting gears which makes me feel very empowered. I'm staying with my family this week and things that would normally bother me are not getting my attention. Like water off a ducks back. Their problems are not mine anymore. I know it's still early days. Thank you again for your help and guidance, I am truly grateful."
Pixie, Sunshine Coast
"I can always rely on Paul's psychic readings to give me the insights I need to make the best decisions for me. I've called on him many times for guidance around relationships, work, business dealings etc, and have been amazed at his accurate insights and advice. Whether I need confirmation of my own inner knowing or a 'wake up call', he's the one I can trust.
Thanks Paul."
Marie, Auckland NZ
Paul Boulton's Targeted EFT has helped push me into the new stage of my life by letting go of past attachments of all sorts. I had been working on self dismantling of conditioning systems and working at reprogramming/wiring and reconditioning myself. However it's a LOT to take on, on your own. Especially when you are still holding onto certain self harm of habits, actions and thought. Paul's therapy has helped me transcend those things that have been holding me back (to name a few as examples: attachment, fear, insecurity, past abuse, and defence mechanisms) and move on into a more natural an authentic state of self empowering, confidence, healthy boundaries, motion, fearless life!! It was a VERY emotional and challenging session, and SO WORTH it!! That's how the healing happens! Don't get me wrong. You still have to work with your mind, spirit and heart on a daily, hourly and minute by minute basis. However, I now have the faith and freedom, space and tools to keep myself in a state of empowerment and betterment!! Congratulations of your system, your new book and your being Paul!
AND also does online sessions which he has said work their purpose beautifully as well! A lifetime of thanks!!
Sarah R, Canada
"I loved my session with Paul Boulton - he is so kind and compassionate. It has changed my life. I am so much more motivated and am achieving things I didn't think were possible."
Michelle, Brisbane
"Changed my life... coming back again for sure."
Claire, Sunshine Coast
"Have been seeing Paul for years and there is never disappointment! The connection is unreal, his work is amazing."
Amber, Sunshine Coast
"The session left me feeling clear, I'm not just saying that, I mean I felt so clear minded that I could think straight, the old thoughts of the ex were still there but they had less weight and air time, the ultimate truth I got was that I can choose not to believe my old thoughts that made me feel trapped which meant that I could focus on other more enjoyable thoughts like creating a phenomenal life, a life that feels free and expansive. Everything seemed achievable from this clear place and still does. I have a new found confidence and an assurance that I carry with me. It is the new set of personal boundaries that I took away with me and the extra homework that helps me each and every day to affirm a great life. Thanks Paul. "
Douglas, Sunshine Coast
"Many thanks for your help and understanding. Today I feel free, I am going to enjoy my life now. Thanks for giving me back my life, strength and soul. "
Mary, Brisbane
"I'm feeling great! I have way more control over myself, my relationship is better than ever and I've lost six kgs in two weeks!"
Kylie, Woodford
Hi, I just wanted to say I took your advice from your FB post and booked a reading with Paul Boulton. I've just gotten off the phone with him. I am still reeling from his accuracy. It has been the best reading I have ever had and has put a lot of things into a clearer perspective. He was kind, funny, and above all clear in his messages to me. I need to take a breath and absorb it all. Thank you for your post. It made my day.
A woman, Melbourne
"Anybody who is ready to shift and transform their lives for the better will hugely benefit from seeing Paul even just once! He goes beyond readings and really shifts deep blockages and that's what I love about it. He helped me to gain such clarity and to truly open myself to self-love. These are Life changing sessions. Thank you so much, Paul, for sharing your amazing gifts."
Kelly, Maroochydore
"After one Positive Change Session, I no longer have the stressed, tense feeling in my stomach and chest that I had been carrying around for months. I am now able to think clearly and focus on the things that are important to me. Paul has given me the ability to regroup and take control of my life again. I highly recommend him to anyone going through a stressful time in their life."
Nell, Brisbane
"I would like to say a big thank you to Paul. I booked in for a half-hour reading, that gave me clarity and support to move forward. I arrived at Paul's Healing room distraught with no sense of direction and had lost that wonderful enthusiasm that I usually have for life. The Reading was followed with a Targeted EFT Positive Change session that got right to the core of what was emotionally wounding me. After this Positive Change session, I felt centred, clear, balanced, calm and ready to implement the changes that I feel I need to make. I highly recommend that you call Paul and book a session."
Gwen, Sunshine Coast
"This book (Targeted EFT for Money) is so easy to use. Every time I feel stressed by finances, bills, debts I tap away on the statements and feel better again. I am more responsible and accountable with my finances, and have even stayed in my current job for more than a year, which was a challenge before."
Mary, Cairns
"I've been using the Targeted EFT Money ebook for over a year a now and I am amazed at the benefits I've received. My relationship to money and my self-worth have all improved, including my salary. What a gift.
Jo, Sydney
"I love, love, love From Fat To Fabulous. I've been a chronic dieter and body self-loather. But not anymore. This ebook has changed my whole attitude and I've lost 7kg easily."
Cynthia, Auckland
"I am so grateful to have found this ebook From Fat to Fabulous. I have struggled with my weight and loving myself my whole life. I use the Tapping statements whenever I feel sad, depressed and FAT. And by the time I finish tapping I feel relaxed and strong. I've lost weight, feel happier, and even enjoy clothes shopping for the first time ever! Thanks Paul."
Tina, Brisbane